Christophe Crespelle's Homepage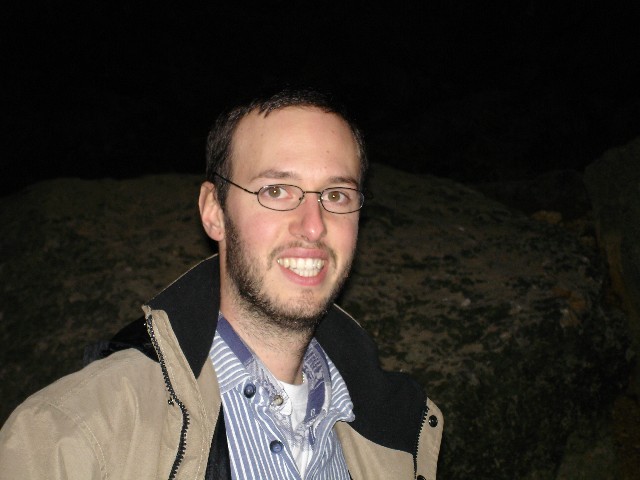 ---
Current Position
Professor at Université Côte d'Azur (UCA).
Member of the MDSC team of the I3S laboratory.
E-mail: christophe tod crespelle wat univ-cotedazur odt fr (replace the three-letter words with . @ .)
Past Visiting Positions
---
Research Interests
Complex networks
Dynamic networks
Internet metrology
Diffusion phenomena
Random generation
Algorithms and graphs
Dynamic algorithms
Graph editing problems
Graph decompositions
Data structure
---
"Structures of Complex Networks and of their Dynamics"
---
Participation to Program Committees
International conferences and workshops
| | |
| --- | --- |
| MFCS 2019 | 44th International Symposium on Mathematical Foundations of Computer Science |
| | |
| ICGT 2018 | 10th International Colloquium on Graph Theory |
| | |
| WG 2016 | 42nd International Workshop on Graph-Theoretic Concepts in Computer Science |
| | |
| NetSciCom 2015 | 7th IEEE International Workshop on Network Science for Communication Networks |
| | |
| SMF-VMS 2012 | Co-chair of the Discrete Mathematics Session of the SMF-VMS Joint Congress organised by the French Mathematical Society and the Vietnam Mathematical Society in Hue, Vietnam, in 2012. |
| | |
National conferences
| | |
| --- | --- |
| CCS - France 2021 | French Regional Conference on Complex Systems |
| | In 2021. |
| MARAMI | Modèles et Analyse des Réseaux : Approches Mathématiques et Informatiques |
| | In 2020, 2019, 2018, 2017 and 2015. |
| AlgoTel | Rencontres Francophones sur les Aspects Algorithmiques des Télécommunications |
| | In 2019, 2018, 2014 and 2013. |
---
Participation to PhD Jurys
As a reviewer
| | |
| --- | --- |
| Mehdi Djellabi | Mesures d'interactions locales pour les noeuds d'un réseau complexe: approches théorique et pratique |
| | Toulouse University, January 2021. |
| Léo Rannou | Temporal Connectivity and Path Computation for Stream Graph |
| | Sorbonne University, November 2020. |
| Nicolas Martin | Network partitioning algorithms with scale-free objective |
| | Grenoble Alpes University, February 2020. |
| Antoine Roux | Etude d'un code correcteur linéaire pour le canal à effacements de paquets et optimisation par comptage de forêts et calcul modulaire |
| | Sorbonne university, October 2019. |
| Thibaud Arnoux | Prédiction d'interactions dans les flots de liens |
| | Sorbonne university, June 2018. |
| Kaoutar Ghazi | Heuristiques et Conjectures à propos de la 2-dimension des ordres partiels |
| | Clermont Auvergne University, September 2017. |
| Pham Van Trung | Properties of stable configurations of the chip-firing game and extended models |
| | Vietnam Academy of Science and Technology, November 2014 and September 2015 (NB: there are always two defenses for a PhD in Vietnam). |
As an examiner
| | |
| --- | --- |
| Massoud Seifi | Cœurs stables de communautés dans les graphes de terrain |
| | University of Paris 6, March 2012. |
| Xiaomin Wang | Approche formelle de la mesure d'Internet |
| | University of Paris 6, December 2011. |
| Assia Hamzaoui | Détection d'évènements dans les dynamiques de graphes de terrain : une approche statistique |
| | University of Paris 6, June 2011. |
---
Former PhD Students
| | |
| --- | --- |
| Yannick Léo | Deep dive into social network and economic data: a data driven approach for uncovering temporal ties, human mobility, and socioeconomic correlations. |
| | Co-supervised with Eric Fleury and Marton Karsai. |
| | Defended in December 2016. |
| | |
| Lucie Martinet | Réseaux dynamiques de terrain : caractérisation et propriétés de diffusion en milieu hospitalier. |
| | Co-supervised with Eric Fleury. |
| | Defended in September 2015. |
| | |
| Elie Rotenberg | Une nouvelle approche pour l'estimation fiable des propriétés de la topologie d'Internet |
| | Co-supervised with Matthieu Latapy. |
| | Defended in January 2015. |
---
Vitae [pdf]